Both teams lose captains, Finns come from behind to edge Russia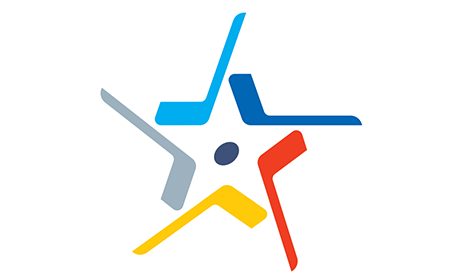 Russia got a goal from Yuri Platonov in the second period and Finland got two in the third from Rasmus Kuperi and Valtteri Ojantakanen to win 2-1. Perhaps the most significant moment of the game came in the first period, however, when Russian captain Alexander Khovanov crashed heavily into the end boards and was carried off the ice on a stretcher.
Game #7 • Sa 11.2.2017 • 15:00

Russia
1:2

Finland
Periods: 0:0, 1:0, 0:2
Russia: Isajev – Kalinicenko, Zuravljov, Malysev, Ziljakov, Starikov, Sinicyn, Solopanov – Denisenko, Chovanov (C), Kotkov – Sokolov, Zabrejev, Rotenberg – Safejev, Koreskov, Rtisev – Drobin, Platonov.
Finland: Toivomaki – Salmela (C), Akerman, Kokkonen, Ketola, Seppala, Rannisto – Tanus, Kupari, Maki – Killinen, Moilanen, Maccelli – Kivenmaki, Konista, Ojantakanen – Siikanen, Nousiainen, Kakkonen.
Goals and assists: 31. Platonov (Denisenko, Kotkov) – 46. Kupari, 47. Ojantakanen (Killinen).
Shots on goal: 29:33 (8:9, 12:9, 9:15).
Penalties: 3:2. PP goals: 0:0. SH goals: 0:0.
Referees: Hradil, Kika – Komárek, Ondráček. Attendance: 212.
Photogallery
Game report
Russia had a chance to move into first place in the tournament with a win, and carried a 1-0 lead into the third period. There, they gave up two goals and lost, and now find themselves last with one game to play in a tightly compacted tournament, where just two points separate first place from fifth.
The start of the game couldn´t have been worse for Russia, as on the opening shift captain and star player Alexander Khovanov lost his footing in a race for the puck behind the Finland goal and slid feet-first into the end boards, injuring his ankle. He could be heard screaming in pain across the otherwise silent arena, before finally being carried off on a stretcher.
To the amazement of everyone in attendance, Khovanov returned for another shift at the start of the second period, but that attempt was quickly aborted, and word is that he was taken to local hospital. It would seem highly unlikely that he will play in Russia´s last game tomorrow, although his long-term prognosis is unknown.
Coincidentally, on the same shift where Khovanov attempted to return, Finnish captain Santeri Salmela was also injured after a collision with a Russian player in the neutral zone. He was helped off the ice and didn´t return either.
Russia´s Yuri Platonov, the team´s most dangerous player all game, opened the scoring just past the midpoint of the second period after taking a cross-ice pass from Grigorii Denisenko and firing it into the open side before Santtu Toivomaki could slide across. Otherwise, Toivomaki was perfect in his first game of the tournament, making 28 saves.
Finland´s two goals came just 26 seconds apart with around 14 minutes to play in regulation time. Rasmus Kupari´s second goal of the tournament tied it with a quick wrister through traffic. Then Valtteri Ojantakanen took a pass from Lenni Killinen and quickly fired upstairs on Daniil Isaev from the high slot for the eventual game-winning goal.
The Russians pulled their goalie for a sixth attacker in the late going, but were unable to generate much offence against a Finnish team that played tight defence after grabbing the lead.
Reactions
Tommi Niemela (head coach of Team Finland): "It was a great game, but with too many injuries. We played with eight forwards. Several defencemen had to play up. Before the game we went over the game plan, and the guys took it seriously. The key to winning is to play as a team, because our game looked the way it should. I honestly think that we were the better team on the ice."