Samuelsson´s OT goal powers US past Finland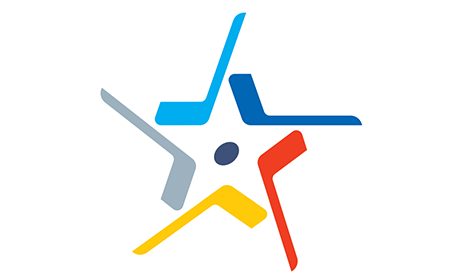 Mattias Samuelsson assisted on the tying goal in the third period and scored the winning goal in overtime as the USA defeated Finland 3-2. Bode Wilde also had two assists for the USA, as did Matias Maccelli had likewise for Finland.
Game #6 • Fr 10.2.2017 • 18:30

USA
3:2ot

Finland
Periods: 0:1, 1:1, 1:0 - 1:0
USA: Karki – Samuelsson, Emberson, Krygier, Wilde, Miller, Stastney, King, Mackinnon – Farabee, Wise, Giles – Weiss, Gruden, Wahlstrom – Middendorf, Pivonka (C), Janicke – Jenkins, Deboer, Goldowski.
Finland: Annunen – Kokkonen, Ketola, Salmela, Akerman, Seppala, Rannisto, Nousiainen, Kakkonen – Killinen, Moilanen, Maccelli – Tanus (A), Kupari, Kivenmaki – Konsta, Kapanen, Maki – Siikanen, Petman, Ojantakanen.
Goals and assists: 27. Giles (Emberson), 48. Wise (Samuelsson), 62. Samuelsson (Pivonka) – 5. Moilanen (Maccelli), 39. Killinen (Maccelli, Nousiainen).
Shots on goal: 31:16 (7:5, 11:3, 12:8 - 1:0).
Penalties: 2:3. PP goals: 1:0. SH goals: 1:0.
Referees: Pešina – Frodl, Komárek. Attendance: 193.
Photogallery
Game report
Team USA was the more dominant team throughout the game, but they never led until Mattias Samuelsson scored a wraparound goal in overtime to give his team the win.
The Finns scored the only goal of a rather defensive first period. Maccelli´s long wrister went off the end glass and rebounded out in front to Jesse Moilanen, who one-timed it in as U.S. goalie Keegan Karki desperately slid across, dislodging the net in the process, but the goal counted. The best chance for the Americans came while shorthanded in the last two minutes of the period, when Jonathan Gruden attempted a backhand deke on a breakaway, which went wide.
The Americans dominated the second period, out-shooting the Finns 11-3, but both teams scored once. The Americans showed their danger while shorthanded was no fluke, as Patrick Giles scored on a breakaway. However, the Finns regained the lead late in the period when Lenni Killinen´s quick shot on the rush beat Karki short side.
The tying goal came on a U.S. power play with 12:40 left in regulation time. It started with Samuelsson at the right point, whose first shot attempt was a blistering slapper than hit the Finnish penalty killer in a vulnerable spot, sending him tumbling to the ice. Samuelsson regained the puck and fed Bode Wilde, whose one-timer from the top of the circle found the back of the net.
The Americans had a couple more good chances late in the third period, but the goaltending of Justus Annunen, who made 28 saves in the game, forced the game to overtime, which set up Samelsson´s heroics.
With five points, the Americans are now tied with Sweden for top spot in the tournament with five points in three games. The Finns are still at the bottom of the standings, with one point from their first two games.
Reactions
Tommi Niemela (head coach of Team Finland): "We played a very good game, which developed according to our expectations. We were able to play the way we wanted to play, and that is why we managed to play with the lead for a substantial part of the game. We knew that we have to stay focused throughout the game to focus and play a lot of tenacity. We did that well and we were able to forecheck. These are the points I highlighted on our team. But I am a little bit sad for the boys, and especially about the how we gave up the goals. We gave up one on our power play and then one on our penalty kill, so I think those are situations in which we should have been better. Unfortunately we weren´t able to get it done today. We met a strong opponent, so it was not going to be easy to win."