Swedes open tournament with a win over favoured USA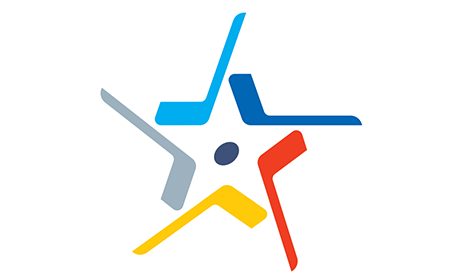 Defenceman Filip Hasa broke a 2-2 deadlock and scored the winning goal with 5:29 remaining in regulation time, giving the Swedes a in their first game of the U17 Five Nations Cup. Adam Bokvist and Samuel Fagemo also scored for Sweden, while the U.S. goals were scored by Erik Middendorf and Oliver Wahlstrom. Olof Lindbom made 28 saves for the win.
Game #1 • We 8.2.2017 • 17:30

USA
2:3

Sweden
Periods: 1:0, 1:2, 0:1
USA: Karki – Samuelsson "A", Emberson, Krygier, Wilde, Miller, Stastney, King, Mackinnon – Farabee, Wise, Giles, Weiss, Gruden, Wahlstrom, Middendorf, Pivonka, Janicke, Jenkins, Deboer, Goldowski
Sweden: Lindbom – Hasa, Johansson, Andersson, Bokvist, Fransson, Sandin, Kjellberg, Fagemo, Hallander, Hoglander, Jakobsson, Nassen, Berggren, Eriksson, Westfalt, Pasic, Holmberg, Nordin, Hedman, Thomassson
Goals and assists: 18. Middendorf (Pivonka, Miller), 35. Wahlstrom (Weiss) – 34. Bokvist (Sandin), 37. Fagemo (Hoglander), 55. Hasa
Shots on goal: 30:28 (10:6, 10:11, 10:11).
Penalties: 5:8. PP goals: 0:1. SH goals: 0:0.
Referees: Hejduk – Kotlík, Rampír.
Photogallery
Game report
The Americans had the early edge in play, thanks to the first period´s only three power plays – including a double-minor to Samuel Fagemo for high-sticking at 11:37. However, when Fagemo stepped out of the box he received a breakaway pass and skated right in on U.S. goaltender Keegan Karki. Fagemo tried to go five-hole, but Karki took it away and denied him.
With just over two minutes to play in the opening period, the Americans finally scored. K´Andre Miller put the puck on net and Olof Lindbom stopped it, but couldn´t control the rebound and Erik Middendorf slid it under the Swedish goalie.
The second period was more physical and relatively evenly played, and the action really picked up in the second half of the period, when three goals were scored in a span of 3:05.
The Swedes tied it on a 4-on-3 advantage on a shot from the point by Adam Bokvist. Then the Americans regained the lead just a minute and a half later on a brilliant individual effort from Oliver Walhstrom, who circled the net with the puck and then fired it past Lindbom.
The Americans nearly went up by two a minute later, when Jake Pivonka fed Trevor Janicke on a 2-on-1 but he couldn´t beat Lindbom. And less than a minute after that it was tied again after U.S. defenceman Bode Wilde turned the puck over at the blueline, giving a breakaway to Sweden´s Nils Hoglander. Karki stopped him, but Samuel Fagemo was the first player to get to the rebound and fired it in.
The only goal of the third period was scored by Sweden´s Filip Hasa on a strange play – his long-range shot hit Karki´s glove and fell into his pad. When the U.S. goalie moved, the puck fell out and slid into the net for the game-winning goal.
The Americans pulled Karki in the last two minutes for an extra attacker, but weren´t able to mount much of an attack, and the Swedes held on for the win.