Khovanov hat-trick & Isaev shutout lead Russian to big win over Sweden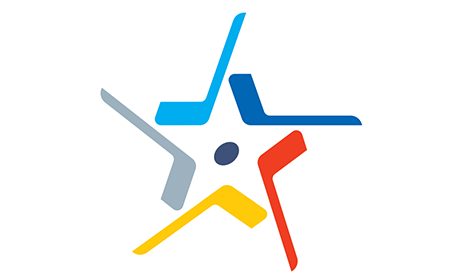 Russia got three goals and one assist from Alexander Khovanov to get their first win of the tournament, 6-0 over Sweden. Daniil Isaev made 33 saves to record the shutout.
Game #5 • Fr 10.2.2017 • 15:00

Sweden
0:6

Russia
Periods: 0:1, 0:4, 0:1
Sweden: Hedlund – Sandin (C), Fransson, Bokvist, Kjellberg, Johansson, Hasa – Berggren, Hallander, Fagemo – Hoglander, Nassen, Jakobsson – Hedman, Westfalt, Eriksson – Thomasson, Nordin, Pasic, Holmberg.
Russia: Isajev – Kalinicenko, Zuravljov, Malysev, Ziljakov, Starikov, Sinicyn, Solopanov – Denisenko, Chovanov (C), Kotkov – Sokolov, Zabrejev, Rotenberg – Safejev, Koreskov, Rtisev – Drobin, Platonov.
Goals and assists: 9. Chovanov (Kotkov), 21. Kotkov (Chovanov), 34. Sokolov (Rtisev, Zabrajev), 37. Chovanov (Denisenko), 39. Chovanov, 44. Platonov (Drobin)
Shots on goal: 33:25 (11:3, 13:15, 9:7).
Penalties: 1:6. PP goals: 0:0. SH goals: 0:0.
Referees: Pražák - Ondráček, Svoboda.
Photogallery
Game report
The Swedes came out hard to start the game against Russia, but were unable to capitalize. They only gave up three shots on goal but the Russians scored on one of them – Alexander Khovanov scoring his first of three on a rebound just past the eight-minute mark. The Swedes fought hard to even the score and had an excellent chance late in the period by Marcus Westfalt, who took a pass right in front of the Russian net and going to his backhand, only to be denied by Daniil Isaev.
In the game between two goalies playing their first games of the tournament, Isaev was the clear winner, stopping all 33 shots he faced. At the other end of the ice, August Hedlund was beaten six times on 25 shots. However, after an exhausting game last night, the Swedes seemed to tire in the second period of this game, and the Russians blew the game open.
It started just 15 seconds into the middle frame, when Vladislav Kotkov´s backhander hit the stick of a Swedish defenceman and overtop of Hedlund, who tried to reach up in vain to stop the fluttering puck.
In the 33rd minute, Khovanov had a chance for his second of the game on a penalty shot but was denied by Hedlund. No matter – a minute later, Yegor Sokolov managed to force a puck across the line amid a goalmouth scramble, and then Khovanov scored twice more before the period was out to complete his hat-trick. First he made a great individual effort to cut in from the left wing boards and beat Hedlund with a backhander to the far side, and then with just over a minute to play in the period he elected to shoot on a 2-on-1 rush, scoring low to the near side on Hedlund, who seemed to be expecting a pass.
With the outcome no longer in doubt, Yuri Platnov made it 6-0 early in the third period, and then the Russians took their feet off the accelerator, instead making sure they preserved Isaev´s shutout, which they did.
The win gives Russia its first three points of the competition, which puts them in a third-place tie with the USA at the halfway point. Despite the loss, the Swedes still lead the tournament with five points, but all other teams have at least a game in hand on them.
Reactions
Ulf Lundberg (head coach of Team Sweden): "They were playing their second game of the tournament and we were playing our third, but that´s no excuse. We met a better team today, and sometimes that´s all there is to say. Hockey´s a fast game and it´s small details that make the difference between winning and losing the little battles on the ice. Today, Russian won most of those small battles and had better puck control, so now we get a day off tomorrow to work on things and we´re looking forward to the game against Finland on Sunday."