Late comeback vs Russia brings Czechs bronze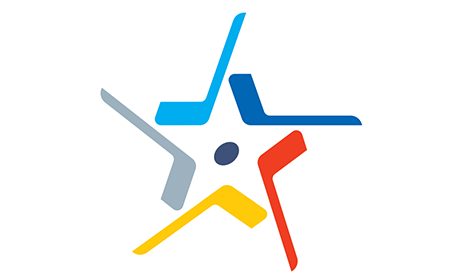 Russia led 1-0 with three minutes to play, but goals by Adam Gajarsky and Zack Malik just 25 seconds apart leap-frogged the Czechs into the lead, and into a third-place finish in the tournament.
Game #10 • Su 12.2.2017 • 15:30

Czech Rep.
2:1

Russia
Periods: 0:1, 0:0, 2:0
Czech Rep.: Dostal – Malik, Adamek, Klejna, Dluhos, Zabransky (C), Dajcar, Kowalczyk – Lauko, Sik, Gajarsky – Svoboda, Strondala, Pekar – Sedlak, Sir, Kvasnica – Kropacek, Arnost, Koblizek
Russia: Miftakhov – Kalinichenko, Zhuravliov, Malyshev, Zhilyakov, Starikov, Sinitsyn, Solopanov – Denisenko, Khovanov (C), Platonov – Sokolov, Zhabreev, Rotenberg – Kotkov, Koreshkov, Rtishev – Drobin, Shafeyev
Goals and assists: 58. Gajarský (Šik, Lauko), 58. Malík (Kvasnica) – 18. Khovanov (Platonov, Zhuravlyov).
Shots on goal: 42:18 (13:7, 14:8, 15:3).
Penalties: 3:7, plus 10 min. Chovanov. PP goals: 0:0. SH goals: 0:0.
Referees: Hradil, Kubičík – Kotlík, Polák. Attendance: 2898.
Photogallery
Game report
For almost the whole game, the Czechs dominated the Russians before another enthusiastic home crowd. It looked like a fantastic effort from Russian goalie Amir Miftakhov would spoil it, however. With three minutes to play, Russia led 1-0 on a first period goal by Alexander Khovanov, despite being out-shot by more than a 2-1 margin. But that would change.
Khovanov was a suprise to even be playing. He left Saturday´s game against Finland after crashing heavily into the end boards on the first shift of the game and being carried off on a stretcher. He attempted another shift at the start of the second period, but then left the game for good and went to the hospital. Nobody expected to play in this game, but he did, and late in the first period he scored a brilliant goal, cutting into the middle of the ice and firing a perfect wrister over Lukas Dostal´s left shoulder into the top corner. It was Khovanov´s fouth goal of the tournament, following a hat-trick against Sweden on Friday.
After that, the stage belonged to Miftakhov, who made 40 saves in the game. In the third period the Czechs really started coming on, peppering him from every angle and out-shooting the Russians 15-3. first it was Gajarsky, then a couple of great chances for Vojtech Kropacek in the last nine minutes. It seemed that something would have to give.
Finally it happened. With 2:26 to play they tied it. There was a scramble in the slot, and Adam Gajarsky took a shot that beat a partially screen Miftakhov up high – the goalie reacting just a split-second too late. It looked like overtime was coming up.
Except it wasn´t. The Czechs went right back to the attack and 25 seconds later they had another goal. Miftakhov stopped the initial shot from Michal Kvasnica, but the puck fell behind him. A couple of Czech players stuck there sticks in to try to knock it in, and Zack Malik was the one who pushed it across the goal line, setting off a mad scene at Brno´s DRFG Arena.
Whatever chance the Russians might have had at a comeback were seriously damaged when Khovanov was assessed a penalty for unsportsmanlike conduct after the goal, meaning they´d play all but the final second shorthanded. They never seriously threatened, as Dostal caught a long shot as time expired, and then was mobbed by his teammates, who celebrated their bronze-medal victory with their home fans.
Reactions
Petr Haken (head coach of Team Czech Republic): "It was a beautiful win. Amazing conclusion, I think that everyone who came to see the game fully enjoyed it. The boys wanted to win the last game of the tournament so much. It was frustrating, tedious, but deserved. The first period didn´t go according to expectations – there were mistakes, but in the second period it looked as if they were a completely different team. They wanted to win and fought until the end."