Americans bounce back against Russia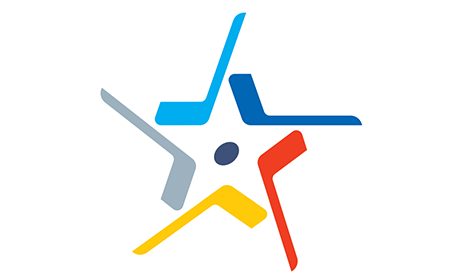 After losing their opener against Sweden, Team USA bounced back to beat Russia, which was playing its first game, 4-3. Oliver Walhstrom led the Americans with a goal and an assist, and Danila Zhuravliov did likewise for Russia.
Game #3 • Th 9.2.2017 • 15:00

Russia
3:4

USA
Periods: 0:0, 0:1, 3:3
Russia: Miftakhov – Zhilyakov, Zhuravlyov, Malyshev, Kalinichenko, Sinitsyn – Koreshkov, Zhabreev, Drobin, Khovanov (C), Denisenko, Platonov, Solopanov, Rtishev, Starikov, Kotkov, Sokolov, Shafeev.
USA: Ullan – King, Stastney, Samuelsson, Emberson, Miller, Mackinnon, Wilde, Krygier – Deboer, Goldowski, Jenkins, Giles, Wise, Gruden, Wahlstrom, Janicke, Pivonka (C), Middendorf, Weiss, Farabee.
Goals and assists: 46. Kotkov (Zhuravlyov), 47. Zhuravlyov (Kalinichenko, Denisenko), 60. Denisenko (Khovanov) – 33. Jenkins (DeBoer), 42. Walhstrom (Samuelsson), 43. Gruden (Wahlstrom), 56. Giles (Farabee, Wise)
Shots on goal: 26:45 (10:12, 6:17, 10:16).
Penalties: 4:2. PP goals: 0:1. SH goals: 0:0.
Referees: Hejduk – Polák, Rampír. Attendance: 346.
Game report
After losing their opener yesterday, the Americans came out with a dominant effort in their second game, out-shooting the Russians 45-26. However, the pesky Russians wouldn´t go away, twice coming back to close the gap to one, and in the end the final score was only 4-3.
The Americans came out hard in the first few minutes and generated several early scoring chances but Amir Miftakhov was sharp in the Russian net, robbing both Oliver Wahlstrom and Jake Goldovsky in the first three minutes.
However, the first goal didn´t come until past the midpoint of the second period, when Blade Jenkins carried the puck down the right wing and fired a left-handed wrister from the top of the circle, beating Miftakhov over the blocker.
The action was wild in the first seven minutes of the third period, with both teams scoring twice. First the USA scored two goals to take a 3-0 lead, then Russia closed the gap back to one. Oliver Wahlstrom scored the second U.S. goal on the power play, taking advantage of a fortuitous bounce off the end boards out in front, and then assisted on the third just 1:13 later, finding Jonathan Gruden streaking to the front of the net.
"All 22 guys were going good and it´s a fun time playing against the Russians," said Wahlstrom, who now has three points in two games. "I´ve been put with great guys around me who help me out. Without them, I wouldn´t get those chances, so everyone played well."
Defenceman Danila Zhuravliov figured in on the first two Russian goals. First he fed Vladislav Kotkov, who made a brilliant inside-out move to beat an American defenceman and then went upstairs on goalie Ryan Ullan. Just 1:10 later, he took a pass at the top of the circle and fired a one-time slapper over Ullan´s glove.
Patrick Giles´s goal on a partial breakaway with less than five minutes to play seemed to give the Americans a bit of breathing room again, but with Miftakov out for an extra attacker, Grigorii Denisenko brought the Russians back to within one with just 20 seconds left, firing home a shot from the slot.
That´s as close as it would get, though, as the Americans held on to even their record, while the Russians dropped their first game.
Reactions
Igor Efimov (head coach of Team Russia): "It was a good game between two evenly-matched teams. Unfortunately, some individual mistakes led to goals, but the boys showed character and tried to get back into the game. Unfortunately we lost, but the next game we will try to get a better result."
Danton Cole (head coach of Team USA): "Overall, I was really happy with the way they played. The Russians played a good game too, and kept coming at us – that´s the way these games go sometimes. Obviously, the time change and playing games back-to-back is a challenge, but I thought we skated better than we did yesterday and hopefully tomorrow we skate even better."